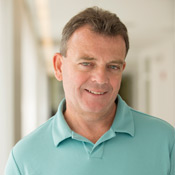 Francis M. Harte, MD
Dr. Francis M. Harte is the Founder and Medical Director of Well Life Medical, PC.  Dr. Harte was born in Ireland, attended medical school at Trinity College, Dublin and completed his residency at Presbyterian Hospital in Philadelphia. Dr. Harte is board certified in Internal Medicine and has worked continuously in Massachusetts since 1992. His professional interests include preventive medicine and the development of a more holistic integrative approach to medical care. Dr. Harte has two children.  He enjoys cycling, coaching youth soccer and basketball and watching the Patriots (when they are winning).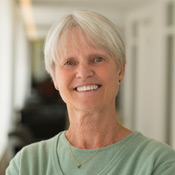 Janet L. Pellegrino, NP
Janet grew up in Connecticut and has lived in Massachusetts since 1976.  She received her BSN at Salem State College in 1986 and her MSN at Boston College in 1988 and has worked in the North Shore area since that time.  She holds certification in both family and adult medicine and has a special interest in nutrition and weight management. Janet enjoys running, nature and researching her family genealogy.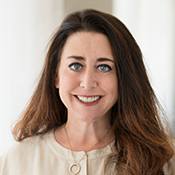 Jennifer Goldman, PharmD, CDE, BC-ADM, FCCP
Dr. Goldman received her BS degree in pharmacy in 1989 and her doctorate degree in 1996, both from the Massachusetts College of Pharmacy and Health Sciences (MCPHS).  After completing a pharmacy practice residency at the Boston VA medical center she took a faculty position at MCPHS where she is currently a Professor.  She has been a pharmacist for over 25 years and has specialized in the treatment of diabetes, hypertension and hyperlipidemia while working in family medicine since 1998.  She is a certified diabetes educator and board certified in advanced diabetes management. She joined the practice in January 2012 and will be teaching and training doctor of pharmacy candidates from MCPHS. She and her students will provide care and drug information to our patients with multiple medical conditions.  She is from the North Shore, has a teenage daughter and considers herself a "serious dog person".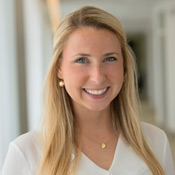 Kristen Upham, NP
Kristen grew up in Central Mass and has lived in Massachusetts her whole life.  She received her Bachelor's Degree from Providence College and her MSN from UMass Graduate School of Nursing in Worcester.  Prior to joining Well Life, Kristen worked at an internal medicine practice in Lawrence, MA.  Kristen loves working in primary care and getting the opportunity to form relationships with patients. In her free time, Kristen enjoys running and spending time with friends and family.  
Margaret Layo, NP
Margaret is a young professional working as a Nurse Practitioner in Peabody, MA. Originally from Cape Cod, MA, Margaret migrated to the North Shore where she completed her Bachelors and Masters degrees in Nursing at Endicott College. She is board certified by the American Nurses Credentialing Center for both Nursing and Family Nurse Practitioner. Before Well Life Medical , Margaret worked at McLean Hospital, specializing in psychiatric and substance abuse healthcare.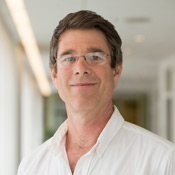 Bryn Clark, L.Ac., Diplo. O.M. (NCCAOM)
Dedicated to helping patients awaken to their full potential, Bryn Clark's practice is in anchored in the ancient traditions of Acupuncture and Oriental Medicine. He brings a creative approach to any medical condition and might even his expertise in Apitherapy and Essential Oils to healing. Bryn became a respected leader in his profession, serving among the leadership of his profession, and values creating healing networks with the other medical practitioners who are serving his patients.      Bryn certified in Japanese Shiatsu in 1991 at the International School of Shiatsu (Doylestown, PA) and practiced together with physicians in Philadelphia while earning his clinical Master's degree in Acupuncture (in 1998) from the Traditional Acupuncture Institute, now the Maryland University of Integrative Health (http://www.muih.edu/).  He received his Diplomate in Oriental Medicine (NCCAOM) in 2006, having already been Board Certified in both Acupuncture and Chinese Herbology.  He is also certified in Japanese Toyo Hari (1998), a very gentle and effective form of Japanese acupuncture which using silver needles above the skin.  This form of acupuncture has been especially useful with his pediatric patients and those uncomfortable with needles.  He has steadily maintained his clinical practice since 1991, caring for clients in Maryland and Pennsylvania until 2002 when he returned to be closer family rooted on Boston's North Shore.  He is founder of New Harmony Center for Health & Wellness, P.C in Beverly, MA (www.NewHarmonyWellness.com).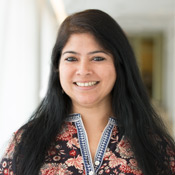 Pratibha Shah, BAMS, Masters in Ayurveda, MPH
Pratibha Shah is one of the leading Ayurveda experts in the New England area. Her pioneering initiatives in the field of Ayurveda have brought her to attention at the White House, the Department of Health and Human Services, as well as the Consulate General of India, NYC. She is a prolific speaker and educator in the community. She has authored several papers and writes regularly for many e magazines and journals. She is an editor with the Ayurveda Journal on Health and Associate Editor with the Ancient Science journal. She is a senior faculty with the Kerala Ayurveda Academy. With more than 25 years of practice, she is one of the few holistic practitioners leading the effort of true integration focused on client-centric health care.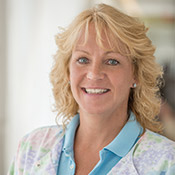 Mary O'Neil RN, LMT, RM
Mary is a  Registered nurse and has been involved in the healthcare field for over 30 years in the North shore area, and the past 18 years here at Well Life. After years of working in traditional medicine she sought out alternative therapies to complement her healing background. This combination of Eastern and Western philosophies provides me with an optimal balance in my healing practice. In addition to nursing, Mary is a licensed massage therapist, and reiki master. Over the past ten years in alternative medicine she has continued to further her studies through extensive workshops including (but not limited to) massage cupping, polarity, foot reflexology, crystals, hot stone, aromatherapy, and essential oils.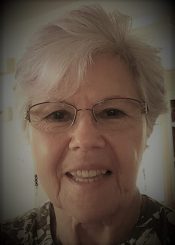 Elaine Tavis- Reiki Master
Elaine was born, raised in the magical city of Salem, MA. For as long as she can remember she has been interested in natural healing and believes we should all be responsible for our own health.
In 1999,  Elaine began her formal training and received a certificate after completing the Healing and Wellness Program at North Shore Community College. Over the years she has continued her education in holistic health.  She is also an Ordained Minister, Light worker, Energy Healer, Reiki Master/Teacher, Shamanic Practitioner, Certified Reconnection Practitioner, Certified Angel Healing Practitioner, Certified Angel Card Reader, Certified Soul Communicator, Lightarian Reiki Master, Lightarian AngdlLinks Facilitator, Lightarian Ray Facilitator and more.
She is  the local host for the Kryon Seminars, Dr. Amber Wolf and the Lemurian Sisterhood & Adironnda/Marilyn Harper Plurkshops.  She is also co-founder of Essence of Healing Wellness and Healing Center and co-founder of Eudaimonia providing you with the tool and knowledge needed to enhance your health and life.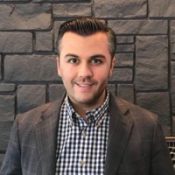 Drilon Saliu, RPH, PharmD, MBA
Dr. Drilon Saliu joined Well Life in December of 2018 and will be seeing patients in a once a month psychopharmacology clinic. Dr. Saliu is a clinical pharmacist and has over 15 years of clinical experience managing patients with diabetes as well as psychiatric disease. He also has experience and a clinical interest in managing addiction, depression, anxiety and bipolar disorders in a primary care model. He is passionate about understanding the unique needs of each patient and along with the primary care and behavioral health team at Well Life, developing personalized treatment plans for each individual. He believes that each person is unique and so are their treatment needs. Dr. Saliu also believes that great care is achieved in partnership with his clients and his sessions take more of a partnership approach in understanding which medications may be best suited for each specific person based on their diagnosis, lifestyle and ability to adhere to therapy. Dr. Saliu also utilizes, where possible, cutting edge technology, including digital therapeutics as part of a holistic psychopharmacology treatment regimen. Dr. Saliu received his Doctor of Pharmacy degree from MCPHS – University Boston, completed a PGY1 clinical pharmacy residency at the University of California-San Francisco, a post-doctoral fellowship with Rutgers U./Sanofi and received his MBA from the Massachusetts Institute of Technology. Dr. Saliu holds a once a month Friday or Saturday clinic and is very excited to be part of the Well Life family!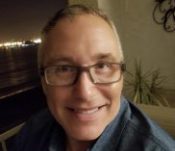 Lance Paul Fisher, CPDS
Lance graduated with a BA in Political Science at the University of Massachusetts at Amherst and has multiple certifications in Sales, Marketing, as well as Tracom Behavioral Systems and Operations.  He has adjunct status at the Business School at San Francisco State University where he taught within the business school.  His latest global certification, Certified Professional Digital Selling (CPDS)  from the Digital Marketing Institute achieved at IBM, paved the way for his involvement at both Exclusive C.A.R.E. and OptimumRx/Global Clinical Pharmacists which ultimately led to his involvement with Well Life Medical, PC.
Mr. Fisher has led extensive international business development and learning development projects for his own consulting firm: LPF Hospitality Performance, Avius, Warner Bros Studios, Merlin Entertainments Group, The San Diego Zoo, IBM and many others. 
Mr. Fisher provides all aspects of digital commercial development as it pertains to the business and learning development of the training product within Well Life Medical, PC.